wholesale superfood

Supplying the highest quality bulk superfood ingredients. Since 2006

Explore range
New in

Our latest bulk products

Explore
Enquiries

We're to help with all your bulk superfood needs

Get in touch
Quality Guaranteed

Outstanding service

Unrivalled experience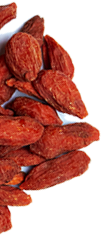 The highest quality wholesale and bulk superfoods for businesses of all sizes
range

Nibs, Powder and Fair Trade, we've got a good selection of Cacao products

Shop now

Quality and certifications

Setting the standard

learn more
Quality assurance guaranteed
Setting the standard

We may operate in a niche market; however, we apply the highest food safety management principles and expertise to ensure what we promise is delivered.

Primary Authority

We have a Primary Authority relationship with our local Trading Standards and Environmental Health Officers who mandate our product quality specification and nutritional claims guidance.

Product testing

Each and every product that we stock is sent for testing at an independent UKAS accredited lab, right here in the UK. They test for pesticides, heavy metals and micro-organisms.
Passionate and dedicated

Expert guidance and support

Responsible for the planet